America's Protein Bar™
Outright Bars are formulated, manufactured, and packaged in the United States of America in our state-of-the-art GMP facility.
More info
Chocolate Chip Peanut Butter
Have you tried the OG Chocolate Chip Peanut Butter flavor of the Outright Bar yet?
More info
Plant Based Vegan Bars
We promise you these will be the best tasting Plant Based Vegan Protein Bars you have ever tried!
More info
Best protein bar hands down! I am a fan of protein bars and had a few that were go-to's. After trying one of these I immediately ordered several 12 packs and gave away every other bar I owned! The Outright Bar is just absolutely amazing to say the least! Only protein bar I will eat now and I do not ever want to be without them!.
Judith H.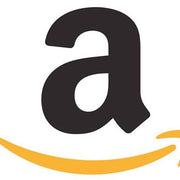 These bars are amazing! Not only do they taste incredible, but they are made from only a few ingredients. This means they digest really well too. No bloating or gas. Just great a tasting and nutritious protein bar perfect for all ages and fitness levels!
Joe Johnson

THE BEST TASTING PROTEIN BAR! This is my favorite flavor it taste like a scoop of peanut butter and some honey. I can't wait until this is available in all VS stores!
Terrance T.
Best bar on the market. Soft, not dry, great flavors, made with whole food ingredients
James L.
Outright Bars are the hottest on the market !!! a must try when all the flavors are in stock !!! by far its hard to say which is my favorite !!!!! but the smores is awesome !!!
Ashley Dupre
This bar is the best. I have tried 24 or so different brands and this one is #1 easy!!!! The taste is incredible it is not hard at all so easy on the teeth and it has the best macros i've seen. My wife rated them a 9/10 and she rates everything i use at a 1/10 so for her to like these outright protein bars that much, shows how great these are. I rate them 10/10 all day!!!!!
John
Taste Test Videos
Real people, trying the hottest protein bar on the market!