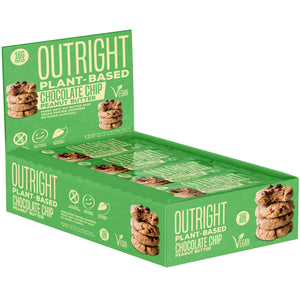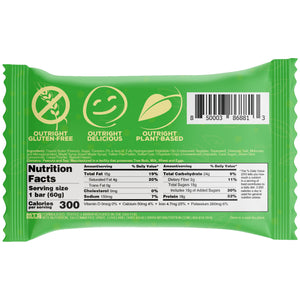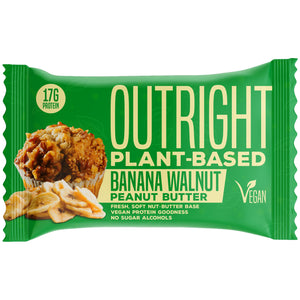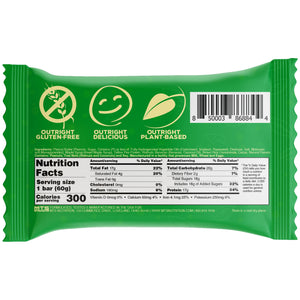 Product image 1
Product image 2
Product image 3
Product image 4

Product image 5
Product image 6
---
PLANT-BASED BAR (VEGAN)
The Outright Plant-Based Bar is the perfect vegan (and gluten-free) protein snack that packs 16-17 grams of protein per bar! This delicious peanut butter bar is made with maple syrup and yellow pea protein.
INGREDIENTS
Peanut Butter: A delicious source of monounsaturated fat and protein, this amazing ingredient contributes to sustained energy and a curbed appetite. You will feel fuller longer.
Maple Syrup: A superfood that is delicious and has a lower glycemic index than most natural sweeteners.
Yellow Pea Protein: An excellent source of dietary protein for vegetarians and vegans that cannot use animal / milk-based proteins.
NUTRITION INFO